Sacred Heart of Minto &
St. Stanislaus of Warsaw
Two of the most beautiful places of worship in northeast North Dakota
What: An evening out for women to hear an inspirational speaker and enjoy Christmas sweets and treats
Who: Dawn Holm from Hallock, ND will give a 45 minute presentation "The Power of Adoration"
When: Tuesday, December 5th at 7:30 pm
Where: Sacred Heart Catholic Church in Minto in the dining room
More info: Call Joan Schanilec at 701-360-2499
All women are welcome to attend! Bring a friend!
Mass Times and More
Discover the Sacraments: Mass, Reconciliation, Eucharistic Adoration
Sacred Heart & St. Stanislaus
Two historic Catholic churches at a glance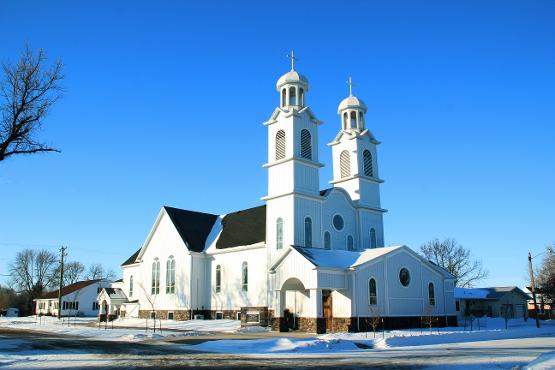 Sacred Heart, established 1905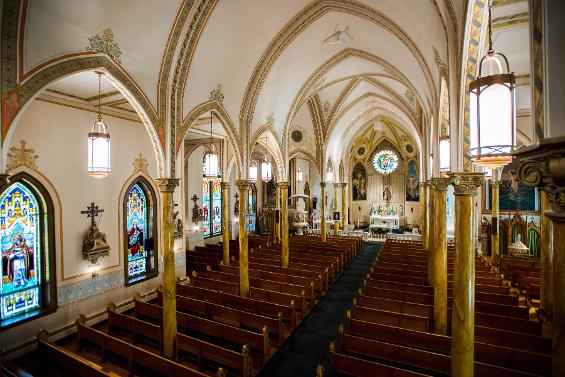 St. Stanislaus, established 1878
Sacred Heart and St. Stanislaus Catholic churches were established to spread the Gospel of Christ and assist in maintaining a lively faith among the Body of Christ.
Our parish communities strive to enliven the faithful people of God, administer the Sacraments, encourage the growth of the Catholic community, and lead souls to Christ.
The two churches are located in the Diocese of Fargo, North Dakota, under the service of Most Rev. John Folda who was ordained bishop on June 19, 2013. The appointment follows the Most Rev. Samuel Aquila being named archbishop of the Denver Archdiocese. Bishop Folda, originally from Nebraska, has been entrusted with the authority to teach, sanctify, and lead Catholics residing within Eastern North Dakota. Father Brian Moen serves as the pastor of both parishes.
God's grace is free!
Learn more about the Catholic faith and how you can become a part of it. Contact us!
Fr. Brian Moen,
the pastor
Fr. Brian Moen is originally from Park River, ND. He served in several parishes before being assigned to Sacred Heart in Minto and St. Stanislaus in Warsaw in 2016.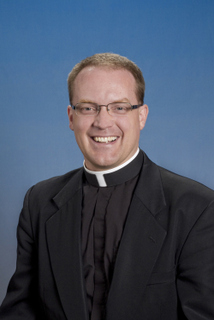 If you don't have time to pray and read the Scriptures, you are busier than God ever intended you to be.
-Matthew Kelly, world renown Catholic speaker and author, founder & CEO of Dynamic Catholic