Sacred Heart of Minto &
St. Stanislaus of Warsaw
Two of the most beautiful places of worship in northeast North Dakota
How COVID-19 affects Mass
Due to the current COVID-19 health crisis, all public Masses are cancelled and the faithful within the territory of the Diocese of Fargo are dispensed from the obligation to attend Mass for Sundays and Holy Days of Obligation. The faithful are reminded that they are to observe other means of keeping the Lord's Day holy. The Diocese of Fargo YouTube channel will publish daily Masses and Sunday Masses for the faithful to participate in the Mass remotely.
Churches remain open
Both churches will be open during the day for people to come and pray. The Divine Mercy Adoration Chapel is open for people to come and go to pray. However, the tabernacle doors are closed and locked, so there is no exposition. Therefore, regular adorers are not obligated to attend their weekly adoration hour.
Confessions during COVID-19 outbreak
Confessions will be available at Sacred Heart in Minto on Saturdays from 4-5 p.m. in the church and at St. Stanislaus in Warsaw on Sundays from 10-11 a.m. in one of the classrooms in the church basement. The bulletin shows Mass intentions that will be offered by Fr. Moen in private Masses.
Mass Times and More
Discover the Sacraments: Mass, Reconciliation, Eucharistic Adoration
Sacred Heart & St. Stanislaus
Two historic Catholic churches at a glance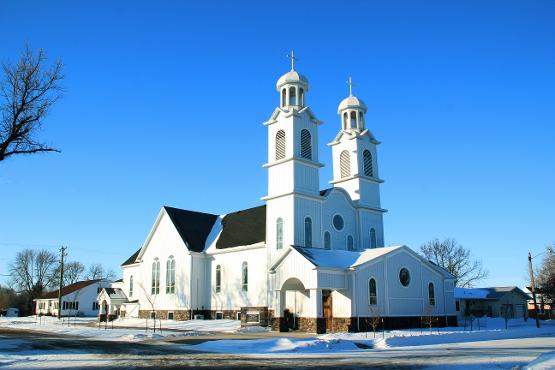 Sacred Heart, established 1905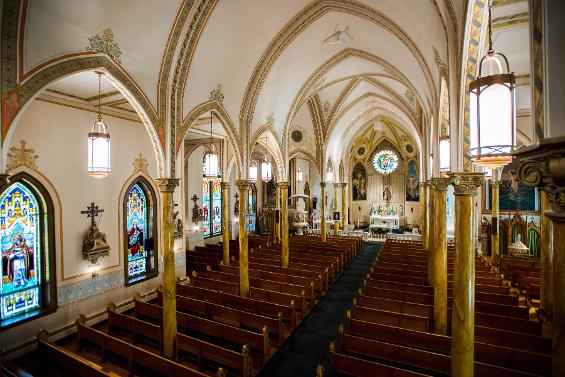 St. Stanislaus, established 1878

Sacred Heart and St. Stanislaus Catholic churches were established to spread the Gospel of Christ and assist in maintaining a lively faith among the Body of Christ.
Our parish communities strive to enliven the faithful people of God, administer the Sacraments, encourage the growth of the Catholic community and lead souls to Christ.
The two churches are located in the Diocese of Fargo, North Dakota, under the service of Most Rev. John Folda who was ordained bishop on June 19, 2013. The appointment follows the Most Rev. Samuel Aquila being named archbishop of the Denver Archdiocese. Bishop Folda, originally from Nebraska, has been entrusted with the authority to teach, sanctify, and lead Catholics residing within Eastern North Dakota. Father Brian Moen serves as the pastor of both parishes.
God's grace is free!
Learn more about the Catholic faith and how you can become a part of it. Contact us!
Fr. Brian Moen, the pastor
Fr. Brian Moen is originally from Park River, ND. He served in several parishes before being assigned to Sacred Heart in Minto and St. Stanislaus in Warsaw in 2016.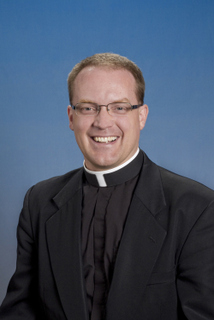 If you don't have time to pray and read the Scriptures, you are busier than God ever intended you to be.
-Matthew Kelly, world renown Catholic speaker and author, founder & CEO of Dynamic Catholic
2020 © Sacred Heart & St. Stanislaus Catholic Churches